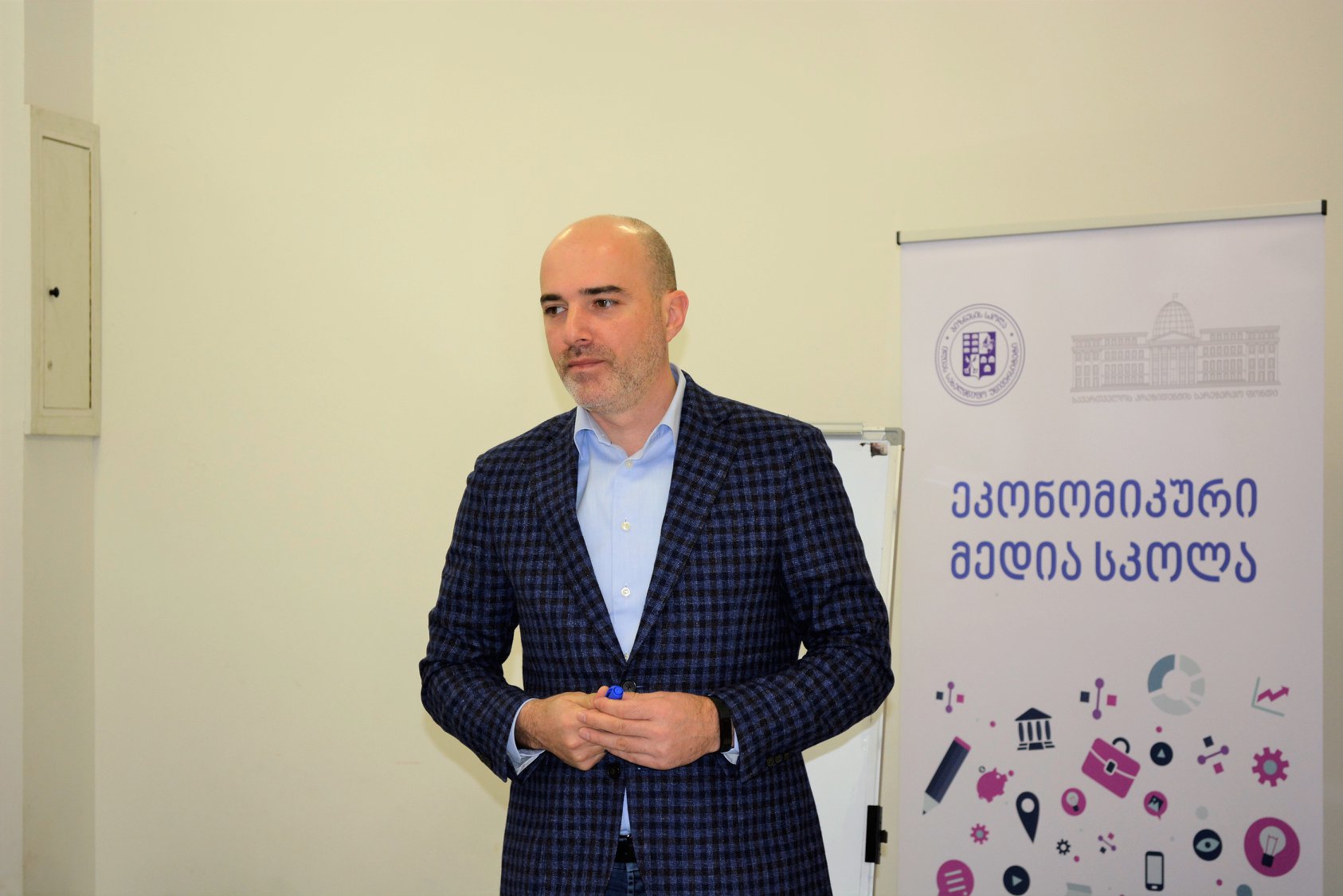 Chairperson of the GWP Supervisory Board visited "Society and Banks" Economic Media School. Archil Gachechiladze spoke about the energy and water supply and answered the journalists' questions.
Economic Media School aims to raise journalists' financial education. Listeners will study the basics of the economy according to a special course.
The media school will also host other invited guests during the course.
Economic Media School Project is implemented by Center Of Financial Education with the support of the President's Reserve Fund.