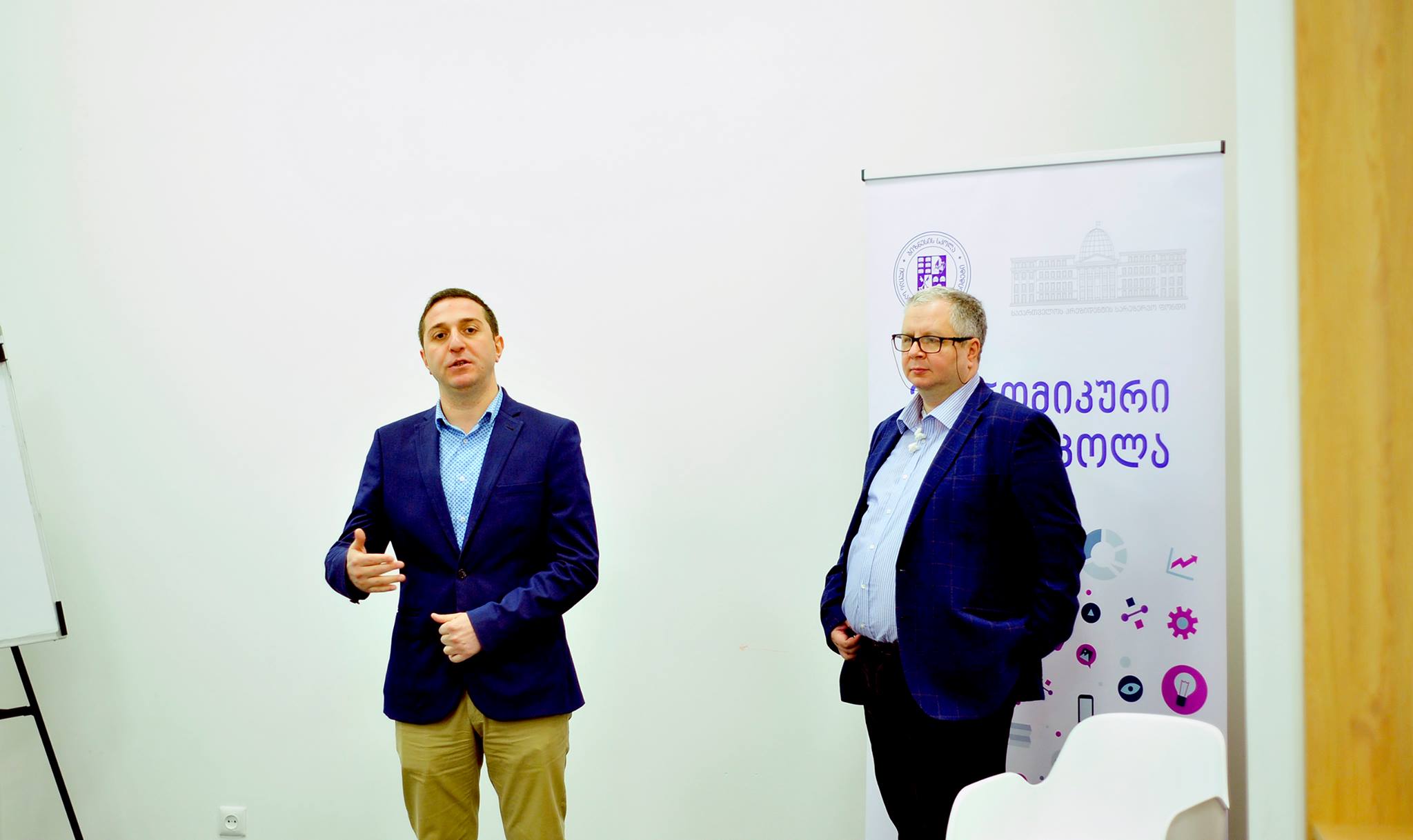 ,,Society and Banks" launched Economic Media School. 
Giorgi Bakradze, Adviser to the President of the National Bank of Georgia will conduct the course. The school will have invited speakers.
Media school aims to raise journalists' financial education. Listeners will study the basics of the economy according to a special course. Training course, which will last for 2 months, is free and after successful completion, successful graduates will be awarded with certificates.
The tenth stream of the Economic Media School consists of 23 journalists, selected by the competition. Economic Media School Project is implemented by Center Of Financial Education with the support of the President's Reserve Fund.