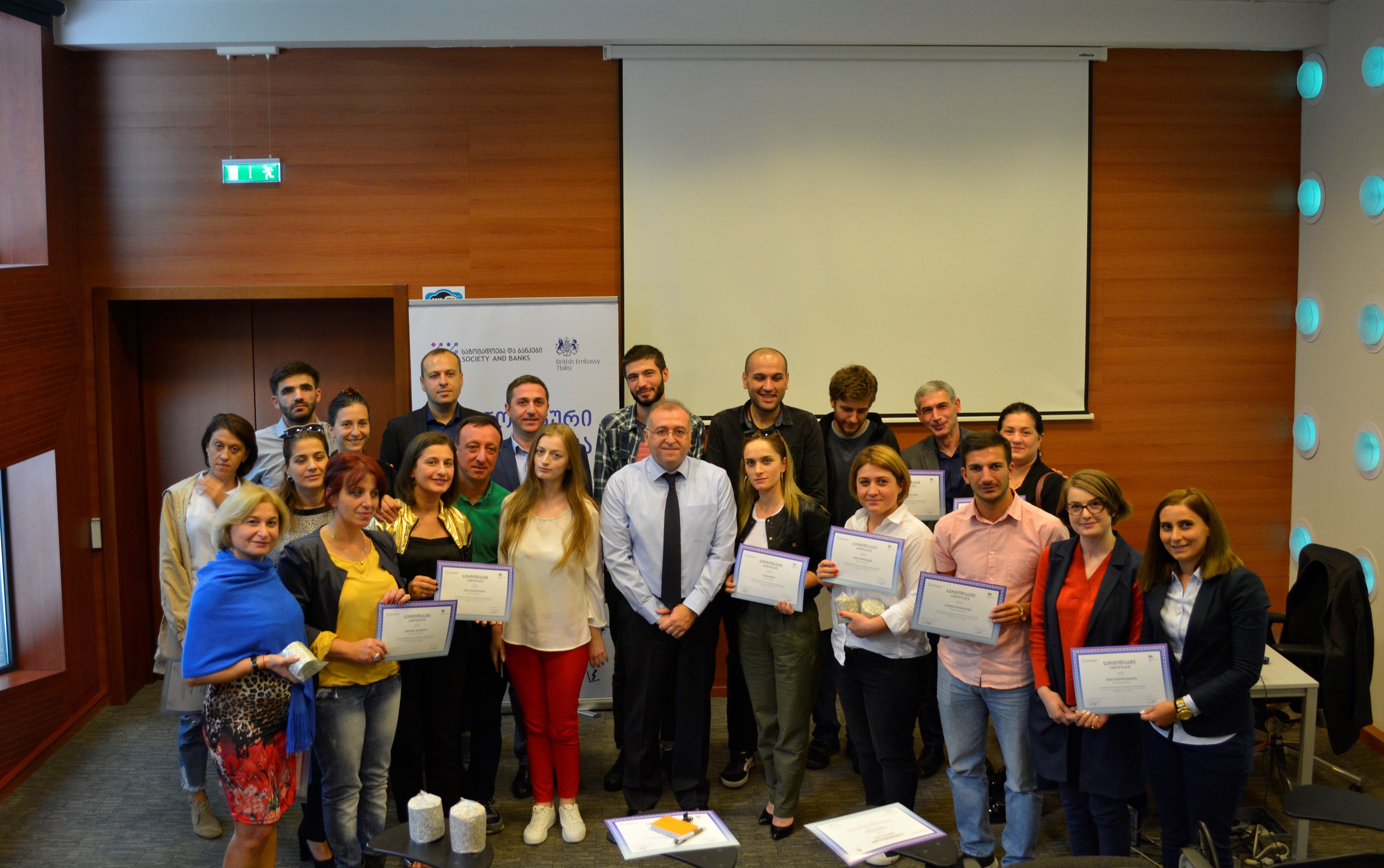 President of National Bank Koba Gvenetadze awarded participants of economic media school with certificates. Koba Gvenetadze reviewed macroeconomic topics with journalists. He answered journalists' questions. Media school students checked the cash center and got acquainted with their work process. Economic Media School training was conducted for journalists working in the regions of Georgia and was led by Associate Professor of Ilia State University Giorgi Papava. The school also had other invited guests.
Media school aims to raise journalists' financial education. Students learn the basics of the economy according to a special course.
The training course lasted for 4 days and 20 journalists participated in various media outlets of almost every region of Georgia. Their selection was through competition.
"Society and Banks" implemented Economic Media School in partnership with Ilia State University Business School and with the support of the British Embassy Tbilisi.